The Ferrari 400 series was never officially offered in the United States.
For a while, these were among the least expensive used Ferrari for sale. They are often found in average shape with little to no maintenance history. They are front-engine and frequently have automatic transmissions, lessening their value in the eyes of exotic sports car collectors.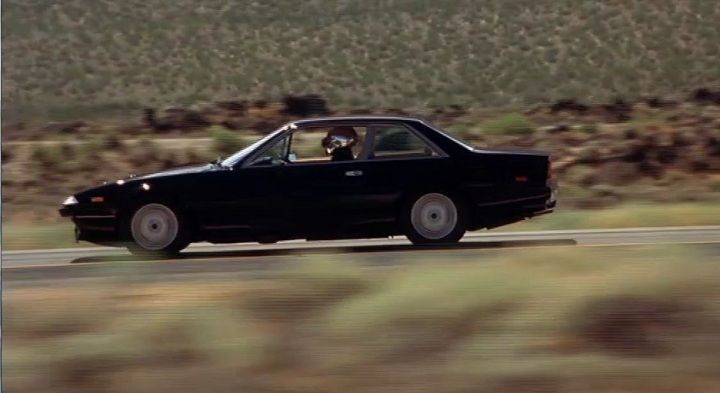 Lately, I think that is starting to change. Not many were built, even fewer made it here thanks to the grey market, and the stark and angular shape is starting to grow on Pininfarina aficionados and general enthusiasts alike. Not to mention that eccentric French electronic music duo Daft Punk drove one across the desert in their movie.

I like these. They are really off-putting at first, especially the squinty turn indicators and weirdly tapered nose. You get the feeling Ferrari was intentionally trying to make it ugly because they knew it would not be perceived in the same way as their rear-engine sports cars. But beauty is in the eye of the beholder, and once one becomes comfortable with the concept of a more "everday" Ferrari, the styling of the 400 is quite striking and makes startlingly brilliant sense. In some ways, it allowed Pininfarina to breath new design language into Ferrari, even though the themes were mostly never repeated again. And the fact is, the proportions are handsome, the greenhouse large and inviting, the stance appropriate for a two-door coupe with rear seats.

This is an '84 400i, so it has some improvements over the 1976-1979 400, most notably Bosch K-Jetronic fuel injection, as well as some minor interior and exterior changes.
It looks great in black over black, although I would delete the red pinstripe if it does not damage the paint.
The seller is scant on details, but mentions the car seems to have never been in an accident and has only 10,800 miles on the clock. The unusually clean and orderly V12 engine compartment is convincing, however, and the interior looks just as good.

They say the engine starts, runs well and shifts smoothly.
If this is what it's being advertised as, it could be a decent snatch for a car whose value and at least appreciation will most likely climb in the coming years.
Find it
here
on ebay in Jupiter, Florida for a buy it now of $20,000 and the make an offer option. Hemmings CPI Value Guide estimates a 1984 400i in fair condition to be valued at $10,925, good condition at $17,625 and excellent condition at $29,250.